I have installed Nethserver 6.8, activate MySQL and install phpmyadmin from NethForge. When I try to change the variable lower_case_table_names value from 0 to1 under variables tab. I get the following error.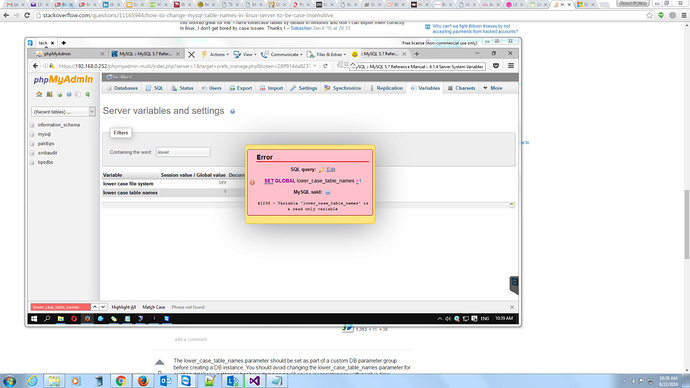 I try to add the setting lower_case_table_names = 1 in my.cnf but according remark stated in the file, it is maintained by Nethserver, any manual changes in the file will be overwritten.
May I know is there anyway I can change this variable's value? Please help.