Hi all,
I'd like to get your opinion.
I use OpenVPN as a tunnel to connect my two servers so that all networks can be reached.
The whole thing works very well.
What I have noticed is that the speed has significant losses.
Now I have created a local rule on each server to give the other server access to the SSHD service via the fixed IP.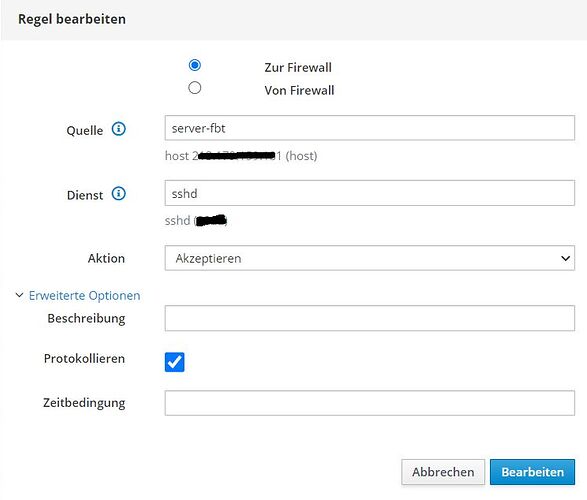 Question:
It is limited to only one IP address at a time, should the port still be closed again after copying or is that still safe?
The speed is 1:1 what the line is capable of.
I am also considering releasing the proxy service with this.
Greetings and thanks
Nicky
Translated with www.DeepL.com/Translator (free version)