NethServer release 7.7.1908
Kernel release 3.10.0-1062.9.1.el7.x86_64
Active Directory remote accounts provide
After the domain connection to a very large domain (300,000 users), listing the accounts takes an extremely long time (several hours).
tasks with >60%:
list-users & count-accounts
You can then no longer log on via the web interface port 980, or log on takes a few hours.
The 9090 web interface works, but it takes a long time to call up modules.
Can you limit the connection to a domain to an OU?!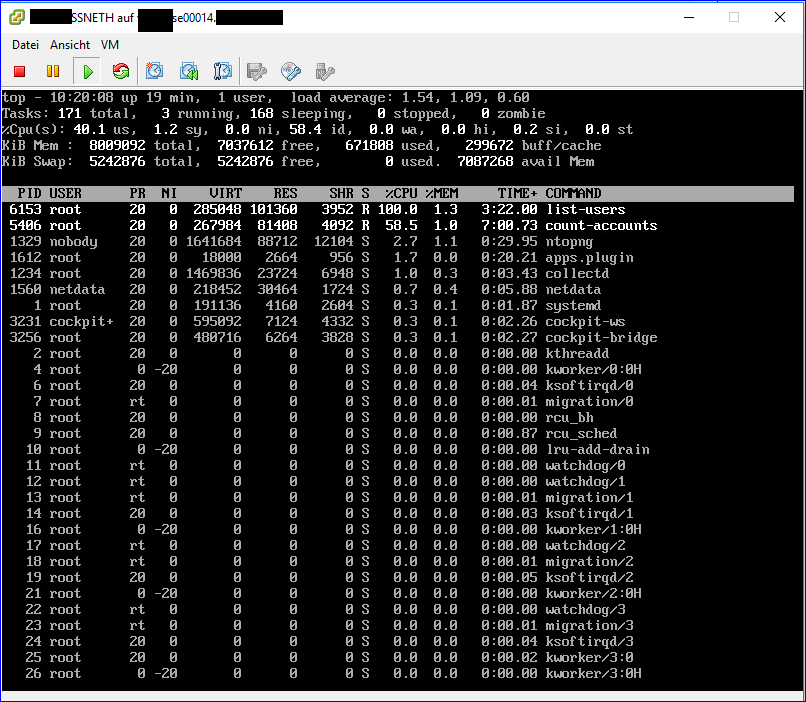 Thx & greetings,
Tim