Hello,
I want to establish a port forwarding, but as always I am stupid of my stupidity

Under port forwarding I entered the source and destination port, as well as the local computer.
He writes in the gui that he has entered it, but it does not work, no access from outside.
Property already times the service shorewall (firewall) restarted - no change.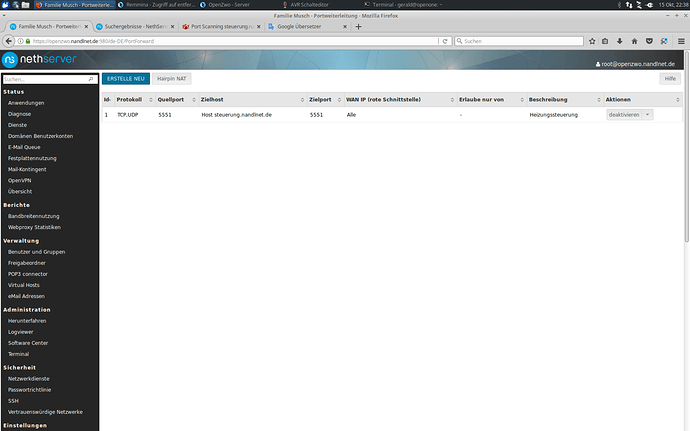 greetings
Gerald