NethServer Version: 7.9.2009 (final)
Module: AD-DC
Hey guys
I have a problem with the password policy.
I set the passwords to be strong and every 90 days they expire.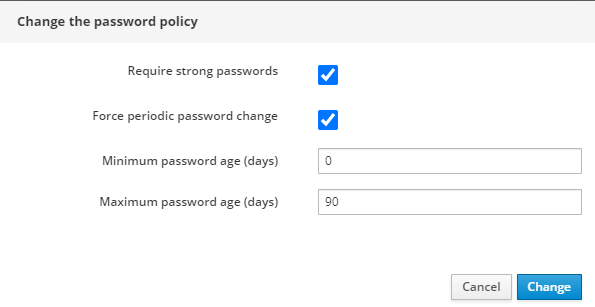 I noticed that when passwords expire I can create a 'weak' password.
For example
My current password is W3ll1ngt0n@21
The password expired and I changed it to Wellington21. The system accepted. This is not a strong password.
Is there any way the system can accept passwords with special characters?