NethServer Version: 7.6
Module: Webserver
Hi,
I've searched for a description of the packages, don't find anything at the documentation.
Explicit I want to install webserver and don't know what every package is.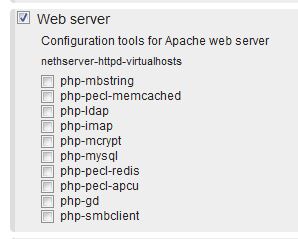 It would be nice if we could have a little description for every package at the softwarecenter like this:
php-ldap: This package is for…
or
you need this package for
What do you think?
Greets Michael
PS: By the way, could somebody explain what are the packages for?