Hi to all,
in cockpit DHCP-GUI you can't see all IP-Reservations and leases. Only when I enter somthing in the searchbar, the coresponding reservations are lsitet.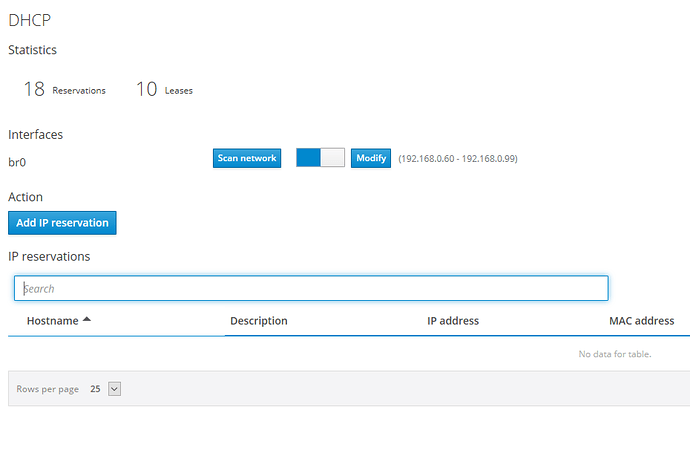 IMO it should be shown in another way.
All reservation and leases should be shown and if I enter something in the search field, the list should be reduced to the result.
Is this possible?
Alternative "Reservations" or "Leases" right hand of the number could be a link to a popup overview.
ATM I only found the full list in firewall objects, where the reservation object are shown with (DNS).
Whats your opinion about it?
BR