NethServer Version: v7
Module: openvpn
Hello guys,
Under my openvpn module, I need to set up a reserved IP for a client (Fixed/Static IP 192.168.169.51)
Via httpd-admin I've made this configuration for the client.

The client connection seems to ignore this setting and it comes with a different automatic IP assignment (192.168.1.6)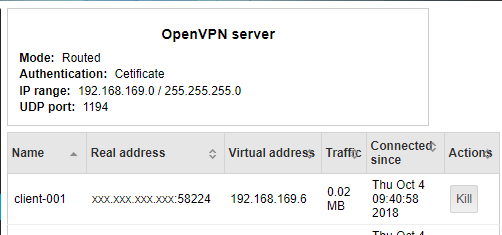 The weird situation is that for the first client I've set up (client-000 with ip 192.168.169.10) the reserved ip assignment works as aspected.
Do you have some ideas about where could be the problem?
Thank you for your help