Having difficulty installing/starting OnlyOffice. Nginx is failing to start with the error:
nginx: [emerg] duplicate upstream "docservice" in /etc/nginx/includes/onlyoffice-http.conf:9
nginx: configuration file /etc/nginx/nginx.conf test failed
I've followed the instructions from @mrmarkuz here https://wiki.nethserver.org/doku.php?id=onlyoffice and tried the troubleshooting processes as well as removing and starting again a few times.
One thing I noted after removing it was I was getting a response on port 8082 as per: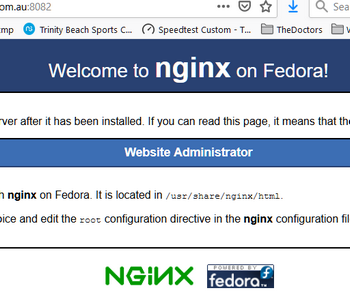 Not sure if that should have been there?? or it is left over from the initial failed install. I did also have nethserver virtual-hosts installed prior to starting the onlyoffice install (with no sites configured) and removed that in case it was getting in the way (even though I assumed it was only apache adjustments).
Thanks. Klaus.
NethServer Version: 7.6.1810 (final)