NethServer Version: ns7 rc3
Module: ntopng
Hi guys,
I recognized that ntopng causes high cpu load on the host machine of a vm. The VM itself doesn't report this.
The moment I enable the service on the vm the cpu load increases about 15-20 % (red arrow) and stays that high.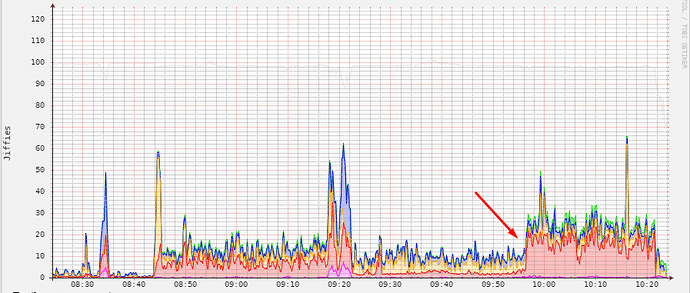 When I stop the service cpu load drop down to normal value.
I found also that pf_ring service has failed, which is a part of ntopng. Could this be the reason?
With systemctl list-units --type=service I find 3 failed services:
pf_ring.service
systemd-tmpfiles-clean.service
systemd-tmpfiles-setup.service