NethServer Version: 7.9.2009
Module: File Server
Hello there,
Hope someone could help with this issue I am having with NS
Short description of the issue
Unable to access shared folder, permission denied. Searched in the forum and could not find the solution for the issue. Tried with different owning group and guest access with no luck.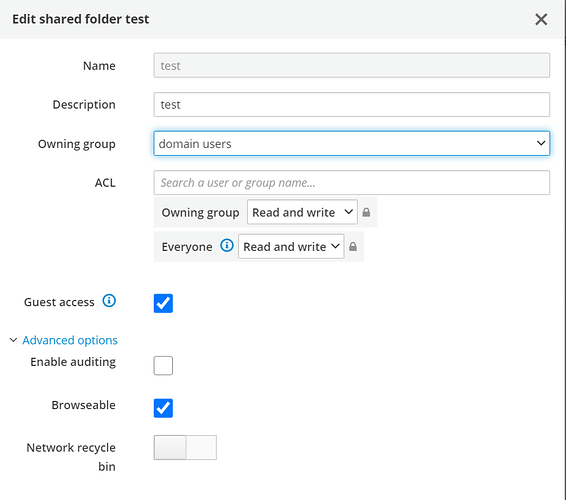 Oveview of the server setup
Netserver is virtualized on a Zorin Lite Host using virtualbox. NS is configured as AD, DNS and file server. A 500GB drive is mounted to virtualbox shared folder which is then mounted in the NS folder /var/lib/nethserver/ibay
Log error message
Noticed the following error in /var/log/messages each time I tried to access shared folder,


Any help will be much more appreciated