I think I found a bug in Webtop5. If you create more then 3 daylasting events, webtop displays only 3. The forth and more are hidden and a +1 more appears. From this moment on it's not possible to access this hidden event in calendar.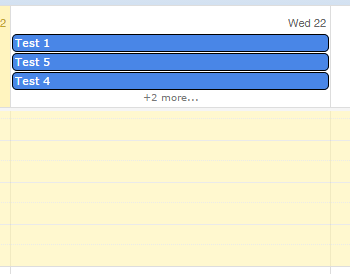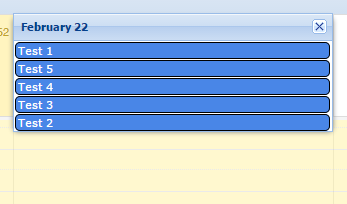 In this example I can't access the Test 3 and Test 2 event, because it jumps back to the first picture.
Tried with chrome-browser. Cache cleared.