NethServer Version: 7 Final
Module: Samba
Sorry about these being screen shots, but I can't cut/paste across VMs.
I noticed the following error/warning being repeated every 5 mnnutes in the log:


Could this be down to having a listener on 2 different ports: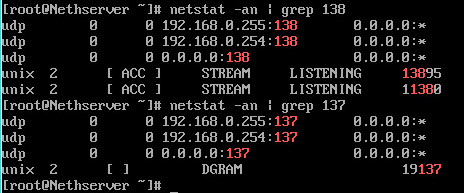 Wait. What's the .255 address. Isn't that a broadcast address based on my subnet mask of 255.255.255.0.
BTW. The Samba AD was set up to listen on .253, and NS itself is .254.
Cheers.