Thank you so much for this module - it should be part of the core! Just one question on handling: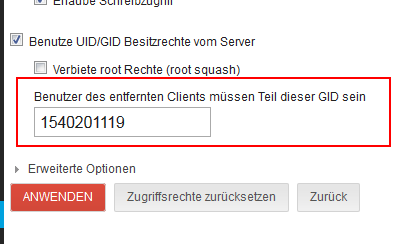 I use the share within my network e.g. from ubuntu server installations. I do mount the shares (e.g. via fstab), everything runs fine. However I did not activate that option you can see above - now I want to try:
Please correct me if I am wrong:
I need to create a group 1540201119 on the client system and join the required users, correct?
TIA
Thorsten