When I try to open the reports-page with a fresh install with the originaly certs created by NS I get: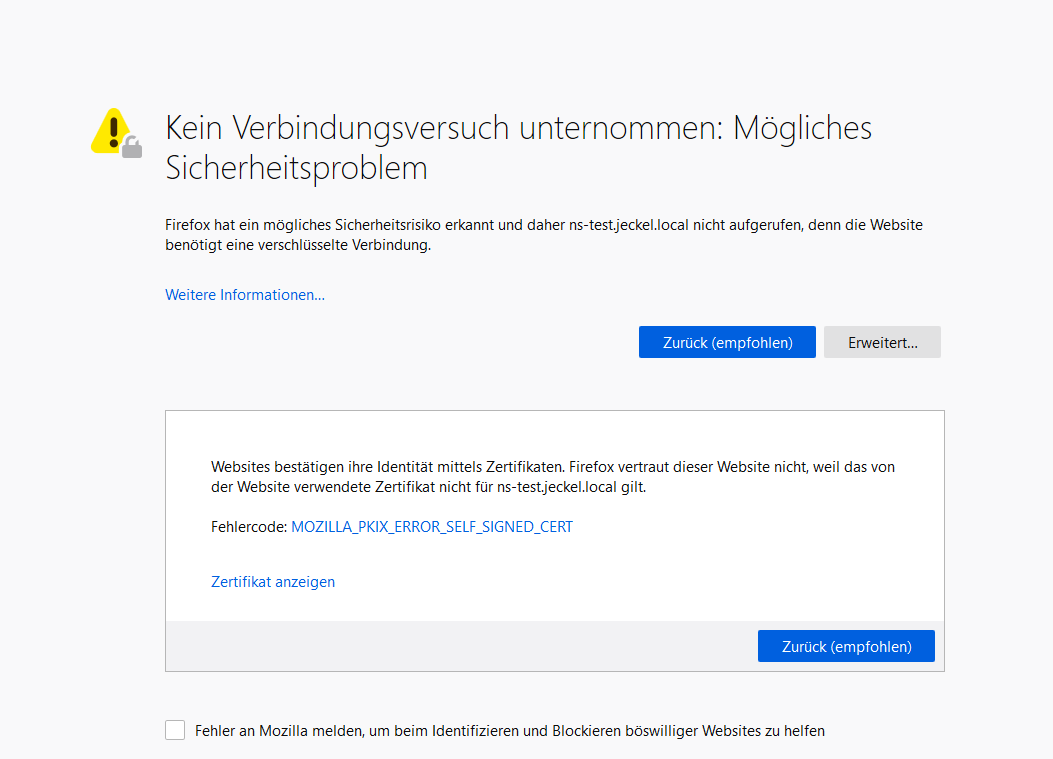 There is no possibility to open reports. All other applications I installed are working.
Therefore I suggest a change of the implementation of the selfsigned certs of NS:
create a local authority
create a cert with v3-extension (including alt_names domain and IP) using this authority to sign this cert
posibility to download the CA-cert from GUI to install it as trusted authority on local machines
If I do this procedure manually everything is fine with reports.
BR
flatspin