Hi friends,
here's another nice remote tool ready for testing…
Thanks to @dnutan for discovering and a lot of installation notes and to @oneitonitram for pointing out the LDAP configuration.
MeshCentral
Features
Remote access to desktop, console and files
IP Filter, 2FA, Mail validation
Provides Linux and Windows agents
Wake on LAN
Remote commands like shutdown, reboot or uninstall agent
LAN/WAN/Hybrid mode - VPS support
MongoDB 3.6 to support a lot of remote clients
AD/LDAP integration
Customization (titles, pictures)
Installation
A valid certificate like letsencrypt and a dedicated virtualhost are needed.
Check out the wiki for detailed installation instructions.
Screenshots
Devices: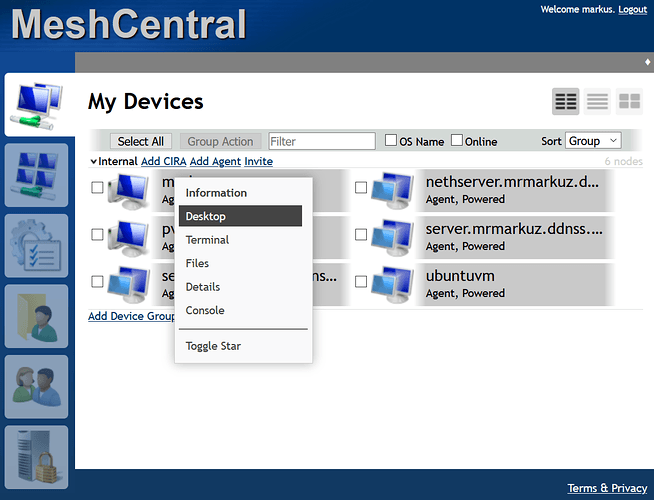 Proxmox terminal: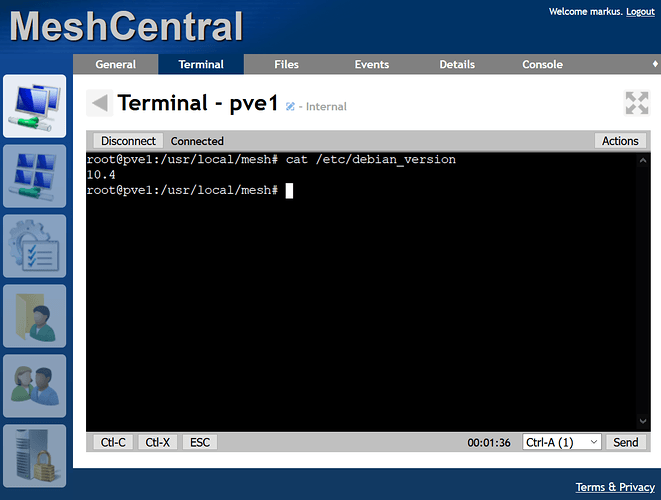 Ubuntu desktop: