NethServer Version: 7.9.2009
Hello Forum,
I woke up this morning to my Nethserver in a stuck/unresponsive state. My Mail (Webtop) would not connect and my Nextcloud wasn't responsive either.
Here is a screenshot of the messages I found on my console: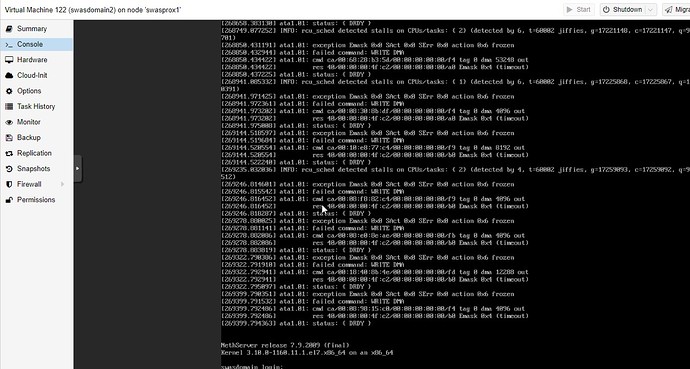 After restarting my Nethserver my services all started and ran properly.
Are the messages in the screenshot I provided indicating any issues with my Nethserver that I should be concerned about?
Thank you.