NethServer Version: 7.6
Module: nethserver-cockpit
Decided to take a look at the new Cockpit system and installed nethserver-cockpit this morning. However, I'm not able to log in–it just gives a "Permission denied" error when I try to log in as admin: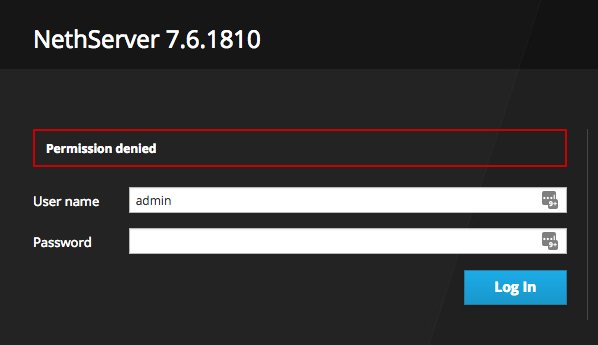 System log shows this:
Feb 14 18:30:14 neth systemd: Started Cockpit Web Service.
Feb 14 18:30:14 neth cockpit-ws: Using certificate: /etc/cockpit/ws-certs.d/99-nethserver.cert
Feb 14 18:30:14 neth cockpit-ws: cockpit-session: user account access failed: 7 admin: Authentication failure


I'm quite certain that I typed the password correctly. What else should I check?