We are excited to announce the beta release of NethServer 8 is now ready for testing and use. We have reached this milestone by covering our first minimum set of applications, which includes a range of powerful features designed to make managing your systems more efficient and secure.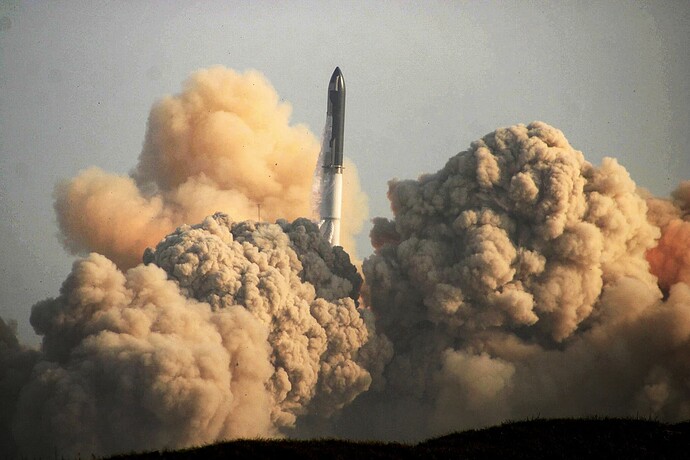 What's new with Beta 1?
Key features of the beta release include:
Migration tool: Migrating from 7 to 8 has always been a primary goal. The migration procedure is documented here.
Node Management: Add and remove nodes from the system.
Centralized logging: Collect all logs into one place for easy monitoring.
Configuration and data backups: Regularly save cluster settings and data applications to remote providers like Amazon S3 and Backblaze B2.
Authentication: Support for Active Directory (RFC2307) and Lightweight Directory Access Protocol (LDAP) user directories.
File server: Features an SMB (Server Message Block) file server that enables seamless integration with Windows-based networks.
Auditing: Track changes made within the system to ensure security and accountability.
Email relay: Use a smart host to route outgoing email traffic through a trusted server.
Custom web routing: Define custom URLs to handle specific requests.
Multi-factor authentication: Enable two-step verification for administrator accounts.
Built-in firewall: Protect against unauthorized access at the network level by implementing a local firewall.
We have added new applications to our prebuilt software collection:
Collaborative tools: Includes Dovecot/Postfix/Rspamd mail server, WebTop, Roundcubemail, Nextcloud, Collabora Online, Dokuwiki, ejabberd, and Mattermost.
Development utilities: Features MariaDB and NGINX web server for creating dynamic applications and services.
Monitoring and analysis: Offers Grafana, Prometheus, and node_exporter for tracking performance metrics and identifying potential issues.
Data storage: Uses MinIO for managing large amounts of structured and unstructured data.
Network defense: Implements CrowdSec for protecting local applications against remote attacks.
Known limitations
While the beta release is stable, there are still a few known limitations that will be resolved in future updates:
Currently, the system only uses TLS certificates issued by Let's Encrypt or self-signed certificates generated locally.
User login is not supported on worker nodes.
The mail module does not offer sender-based or destination-based message relay options.
Only a limited number of cloud storage providers are available for backing up data.
What is NethServer 8?
NethServer 8 is the new NethServer version with a different architecture and a brand new UI.
We changed the product but our mission has remained untouched, it is still easy to administrate and perfectly suited for small offices and medium enterprises.
It's an application hosting platform that provides a simplified yet comprehensive experience for deploying, managing, and scaling your applications.
Whether you are seeking an efficient app server or a state-of-the-art container platform, NethServer 8 has got you covered. Built with ease of installation, maintenance, and security at its core, NethServer 8 takes away the hassle associated with maintaining complex IT infrastructures.
With our platform, you can easily manage your container infrastructure on-premises or in the cloud, all from one convenient location. Plus, with multi-node installation, you can scale your infrastructure to meet the needs of your growing business.
Its modular design makes it customizable to fit specific needs, and its active community ensures continuous improvements and updates.
By providing exceptional scalability, NethServer 8 caters to organizations of varying sizes, from home setups to small offices and medium enterprises
So, if you crave a reliable, easy-to-use, adaptable, and capable application hosting platform, look no further than NethServer 8: one platform to run your apps and data anywhere.
Additional resources:
What does mean to be in Beta Stage?
The current stage indicates that the software is feature complete, but it may still contain many known and unknown bugs. This release should not be used in production environments. However, it can be used to test the software before deploying it to production. Updates from a Beta release to an RC or Stable release are supported but may require a manual procedure.
How to install NethServer 8
You can install NethServer 8 on your preferred distribution starting from scratch or using one of pre-built images. Both methods require a working Internet connection.
Documentation
We're writing along the way the documentation for sysadmins and devs, check them out for additional information.
Please help us with testing and feedback
We encourage the community to test:
migration tool from NethServer7
the installation on multiple cloud providers such as OVH, Amazon Web Services, Microsoft Azure, and Google Cloud Platform.
our pre-built images for virtualization platforms like Proxmox or VMware
installation as an all-in-one solution and distributed on a multi-node deployment.
We would greatly appreciate any feedback and bug reports from our users during this beta phase to help us improve the stability and functionality of NethServer 8.
Please open a new discussion in our community with tag #ns8
Next steps towards Beta 2
estimated release date: July 2023
improve UI notifications and log viewer
add cloud and local backup backends
upload custom TLS certificates
improve corner cases and UX in general
new mail archive module
potential new name and project positioning
---
Thank you for your support, and we look forward to hearing from you.
Best regards,
The NethServer team.