Today, we're happy to announce that NethServer 7.7 has been released and is publicly available.
Download and install
The ISO is already available for download: https://www.nethserver.org/getting-started-with-nethserver/
All repository mirrors will be synced in the next few hours.
Upgrade from NethServer 7.6.1810
The update process is now available from the Software Center.
First step: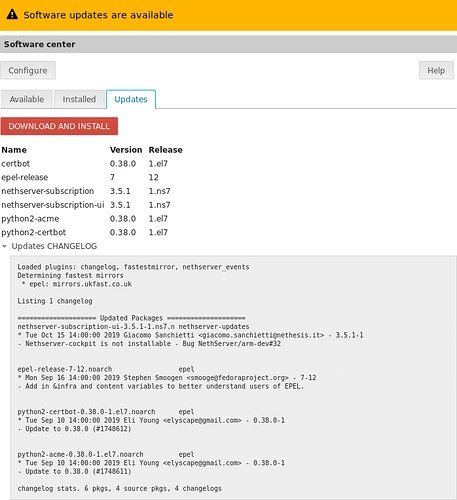 Second step:



After the upgrade, reload the Server Manager web page from your browser (Ctrl+Shift+R or similar) to fix the new style sheets.
Manual upgrade
To run it manually:
yum clean all
yum update
signal-event software-repos-upgrade