Hello, I wanted to share an installation problem I had last night while installing NethServer 6.6 RC1 from scratch. I already had the system installed, originally from the NethServer 6.6 beta1 ISO and then upgraded to RC1 using the update tool. I decided to re-install the system as an exercise, and try and fix a problem with host visibility in the Gateway configuration. I will share more on that later. First, many thanks to Giacomo Sanchietti for improving the interface configuration page of the installer to include MAC address. Very helpful.
After I answered all the initial configuration questions, the system gave the following error: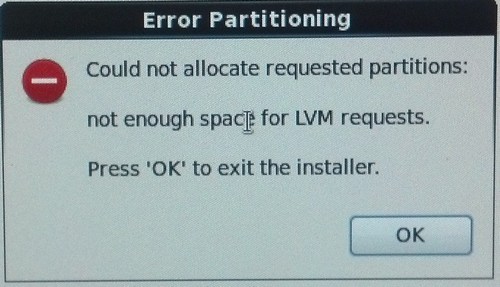 This is strange because its probably a fault in the CentOS installer script, or with my hardware. I then used gparted to look at the hard disk.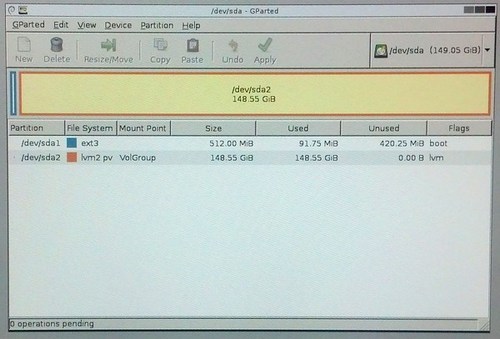 I used gparted to delete everything on the disk, but still had the same problem.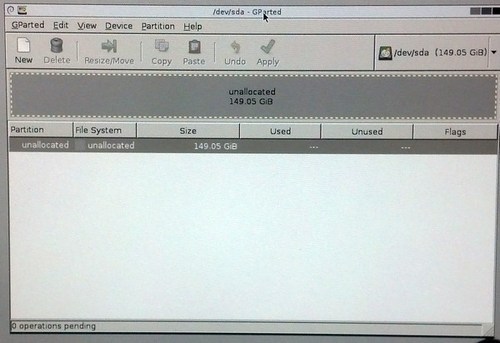 I then used "other installation options" from the NethServer 6.6 RC1 ISO. I think it was called "unattended".
That worked, but the interface configurations were incorrect. I then had to manually configure the interfaces in
/etc/sysconfig/network-scripts/ifcfg-eth2 (in my case) for an internet connection,
DEVICE=eth2
TYPE="Ethernet"
ONBOOT="yes"
USERCTL="no"
BOOTPROTO="dhcp"
PEERDNS="yes"
and ifcfg-eth0 for the LAN (green).
Fortunately, the web configuration page came up and I was able to proceed with package selection and software updates. However, I was not able to select network interface roles until I installed the web proxy package. This is probably normal…


Maybe the cause of all this is a bad ISO image. I burned it twice but the result was the same. I looked around here in the forum and did not see any similar experiences, but maybe no one else has performed a scratch install.