NethServer 6.10 has been released!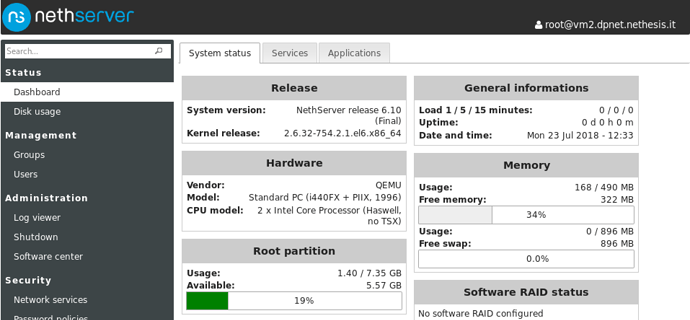 This is a maintenance release and contains all the fixes from the previous NethServer releases. Please, read the Release notes for details. This release is based on CentOS 6.10. CentOS 6 will receive security updates until 2020-11-30.
Download
ISO 493MB SourceForge.net – Torrent
MD5: 74a7c7983b0fe8927820efb8ccba9174
SHA1: 47a53e045d431a1b77a83e85ea43af8da5f26ca7
Torrent InfoHash: 347296FD04BF3BFD9E08D642CE1CD7EDD4C2CFA6
Upgrade
A NethServer 6.9 installation can be upgraded from the Software Center page. Reboot the machine at the end of the update procedure.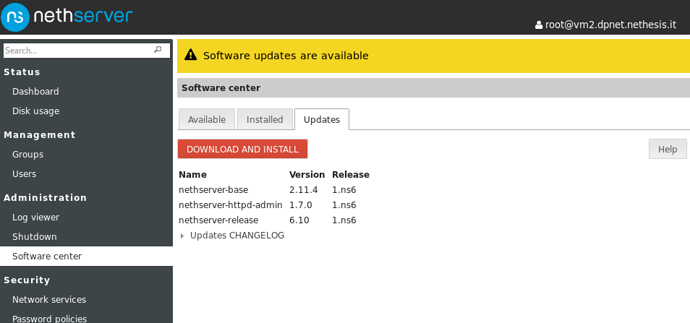 Acknowledgments
Thanks to @giacomo @mrmarkuz @pike for building and assuring the quality of the rc1 ISO