Hi,
sorry, I know this is the wrong forum … anyway can somebody take my fear and confirm, please:
I want to increase a device within Linux Ubuntu 20.04 LTS.
The device is a TARGET provided from Synology NAS to a VM within Proxmox.
The target is directly linked as HDD within the VM, consequently, this is just a simple device. I do not use LVM or anything else, it is just raw. The respective device is /dev/sda, there was just one partition /dev/sda/sda1.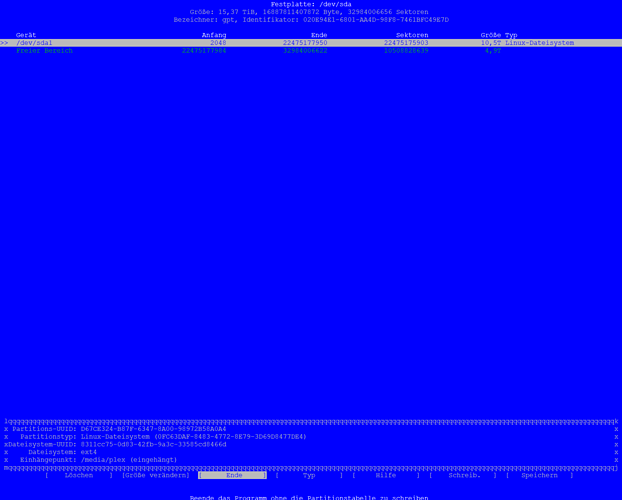 One can see that /dev/sda has 16 TB, partition sda1 is 10 TB, 6 TB are free. Is
sudo resize2fs -p /dev/sda1
simply enough or do I need to resize sda1 by cfdisk initially?
THX
Thorsten