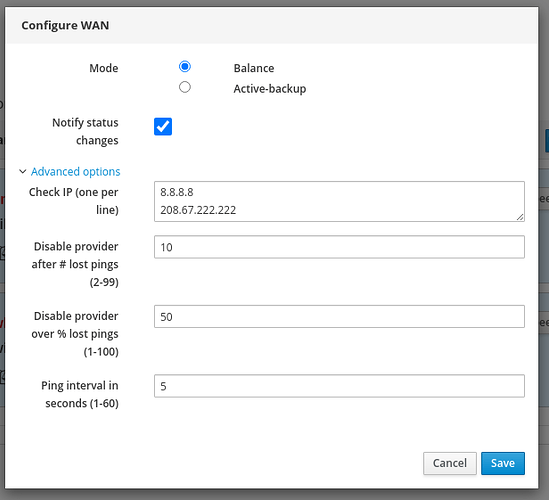 I can see in the settings of multiwan that I should be notified by the change of wan NIC. I looked in the mailbox of root but nothing.
Were and how I should be notified when one of my nic is down ?
Another question, if one of my WAN is down, after a count of ping it is disabled, that is fine, is it possible to enable it again after some minutes if the test of ping is true again.
I say this because my two links are not equal, one is fiber the other is 4G