NethServer Version: NethServer release 7.4.1708 (Final)
Module: Multi-Wan
We configure Multi-wan as Activate Backup mode, last week our ISP goes Down for 1 day as maintenance. After that the multi wan status shows Down, its not change to up. but we ping thw ISP provider IP address.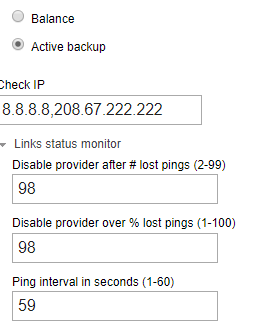 This is our multi-wan configuration.
Multi-wan status as

Kindly provide the solution for status down.