NethServer Version: 7.8.2003 (final)
Module: Microsoft SQL Server latest from Software center
Hello, i try to figure out to change a SQL Express Server with a Database from a Win 10 System to SQL Nethserver. Unfortunately i am not experienced with it. I get the Connections etc, but ending always with an error if i try to import/migrate the Database. I tried it with the Migration tool form MS and also with a Restore Tool from the Company who programmed the Database. Maybe someone has an idea . The database is around 10 GB big and works without errors on a sql express 2014 right now. it is an advanced one cause its need the advanced text research. it seems to be a right problem with the database what i build also, but i have no clue why, maybe someone has make it in the past and have an idea.
this is the error what i got at the point when import starts.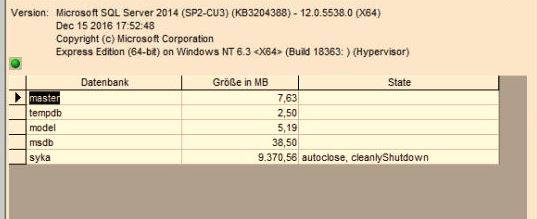 this is the database right now