NethServer Version: 7.9.2009
Module: MeshCentral
Hello Markus
A small question with your MeshCentral module. I'm installing it on a new server, locally it works without issues.
At this site there are 2 NethServers, only one has http and https external access. This one is running the reverse proxy for the second NethServer.
Using a reverse proxy traditionally does not work, the page appears as textlike html: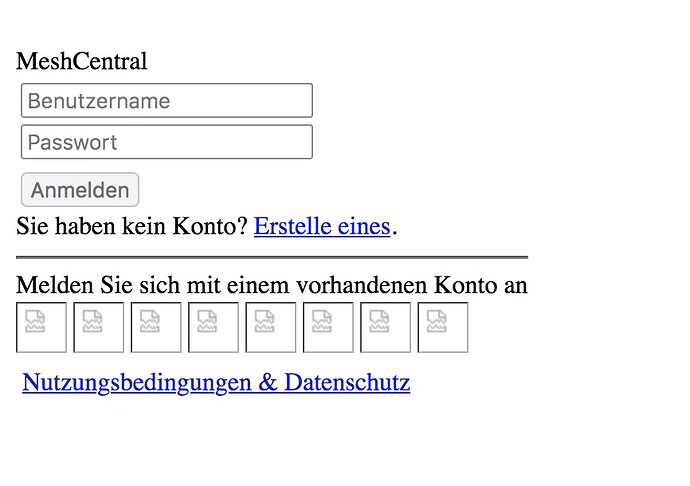 The current settings are as follows: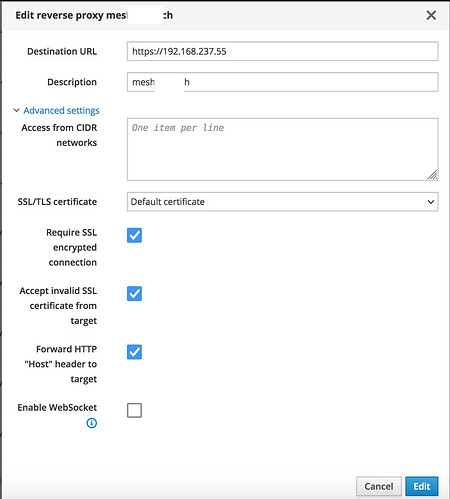 I also tried using the newer "Websocket" option, which does not work - at least without a "path" it does not.
What would be a correct path for MeshCentral, assuming it could work?
Or is it not possible for MeshCentral to work behing NethServers Reverse Proxy at all?
Many thanks!
BTW: The Module is working without issues in several installations. Only here I may need a reverse Proxy…
My 2 cents
Andy