Given below picture, I would expect this setting to always take precedence over aliasses or email_accounts defined locally: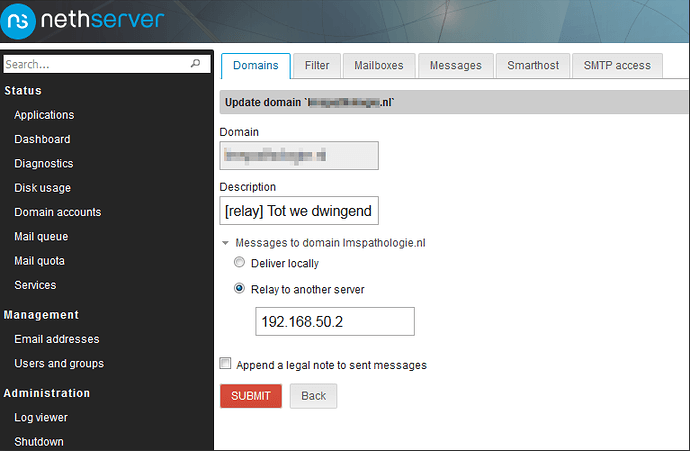 However, when aliasses are defined that use a maildomain as configured above, mail gets delivered to the local mailbox, instead of routed to the listed server.
Alias looks like:

Am I being an idiot or is this a bug ? I would expect me to be able to configure aliasses first, then switch the domain later, and save myself having to do the aliasses at the moment of the migration, but this seems to be either a dumb idea, or a bug, or quite logical but I lack the knowledge to reason why.
Whelp ?