NethServer 7.9.2009
Mail Server
Hello, dear friends!
A task:
bulk creation of aliases.
In webGUI, it looks like this: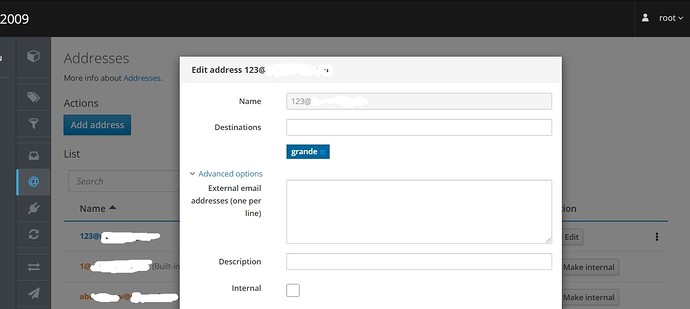 I saw, for example, collecting mail for getmail, this is perfectly done with a command like
getmail set test@neth.eu getmail Account pippo@neth.eu status enabled Password Nethesis,1234 Server localhost Username test@neth.eu Retriever SimplePOP3Retriever Delete enabled Time 30 VirusCheck enabled SpamCheck enabled

Is there a similar command for creating alias / destination?