NethServer Version: ns7rc2
Module: Samba ad
Installed NS, Samba AD, changed Admin password, created a new user B, installed fileshare had a look to the list of users - Admin and B.
I couldn't join the ad with wind 10(that's another story) but i could reached the share - so almost well!
Ok, but know my list is empty, to show the site "Users and Groups" it takes minutes - and when I try to create a new user or group I get an error.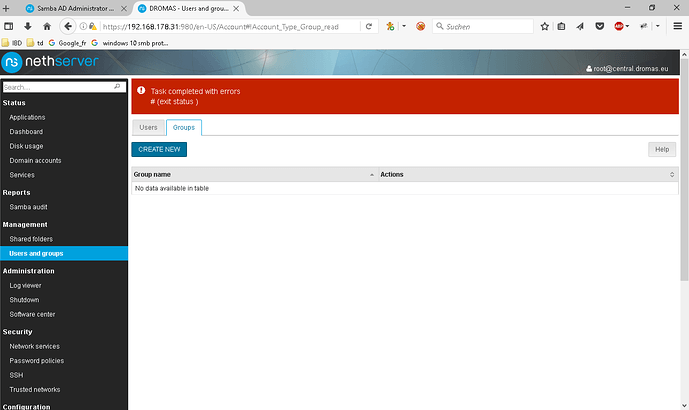 What have I done before the list was lost: I changed the network device 1 to red(before green and bridged) and activated dhcp for the device 2 (now the green one) connected this computer and wanted to create a new user.Why I changed green to red? Because device 1 is connected to my router with parental control, comfort…
I can reinstall, but perhaps I do not understand something - ehm, normally a lot, sry!
Thx for your help.
Martin