This error occurred now in Nethserver 7.2 Beta 2, but I first saw it in 7.2 Alpha on a different install. I am now using a Virtual server (ProxMox) with bridge networking, but the Alpha was installed bare metal. Error does not occur in Neth 6.8 which is installed identically as VM on ProxMox. I have fully updated via interface and also via "yum update" to verify, can send package version list if desired.
error occurs when clicking Status / Applications buttons for Bandwidthd and Lightsquid (but not for Ntop)



Also, occurs when selecting Reports / Bandwidth usage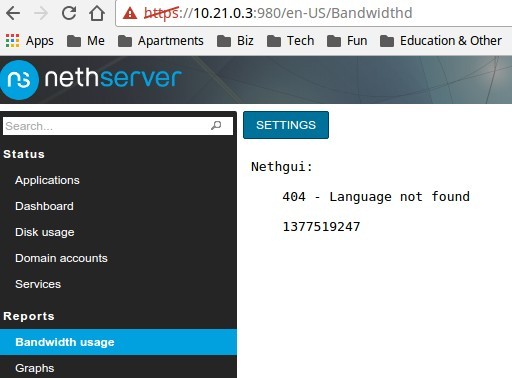 or Reports / Web proxy stats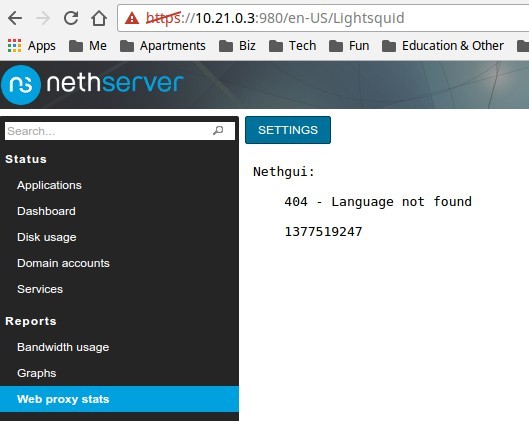 But selecting the Settings button in either leads to a working page: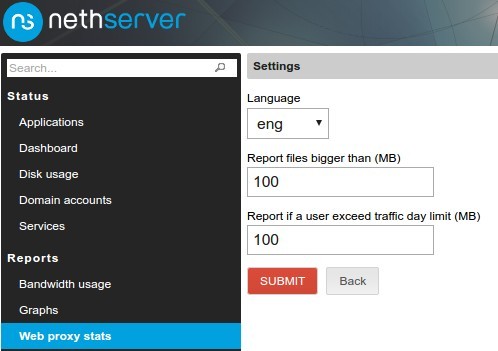 A different error occurs upon selecting Reports / Graphs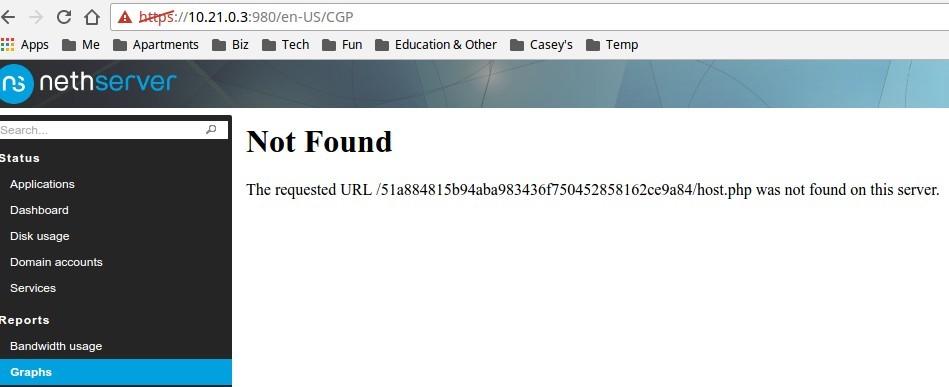 Should be unrelated, but my servers are on a different sub-net, but I have setup trusted networks and static routes – this should be obvious since the rest of the web interface is working. I even enabled the srcnat masquerade rule I used for initial config of the Nethserver to put myself on the same subnet to rule this out. I've compared my config to that of the working 6.8 to double check and cannot find anything significantly different.