Nethserver 7
KVM Gast is Linux Mint
After starting the server, I see the following screen: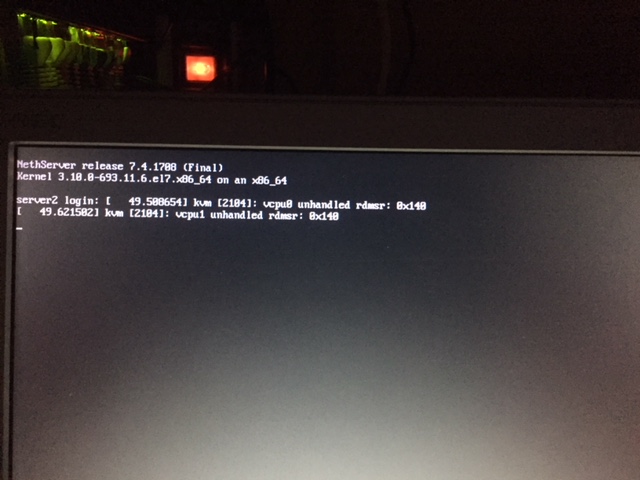 Why is the message displayed on the login screen. Anyway - I found a workaround on the internet. I'm not sure, should I do that?
Question: Is there a log file for KVM on the Nethserver?
I hope you can help me.
Best regards Mario