I tried several times to uninstall Samba Active Directory and it says it did, and not showing the installed in Software Center and is showing in the Add center.
But it's not completely uninstalled. I shutdown the server and closed the website, and started the server and open the website, but it still not completely uninstalled.
The Domain Accounts: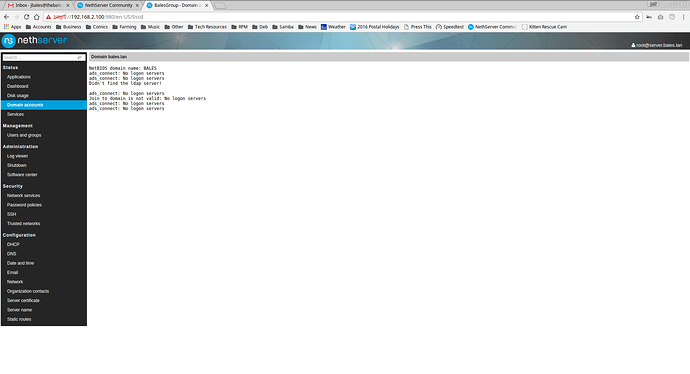 The User and Group is still showing the Administrator: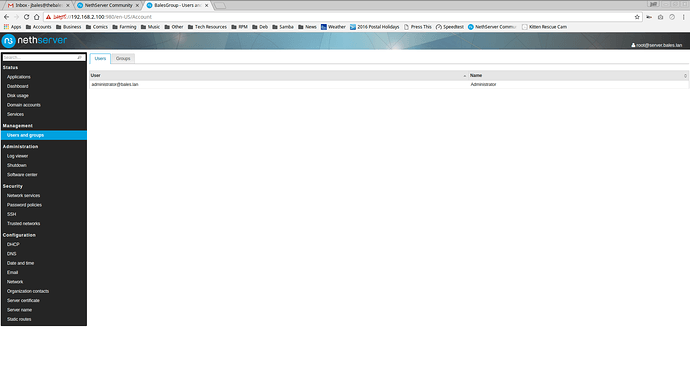 Samba Active Directory is showing the Add center though: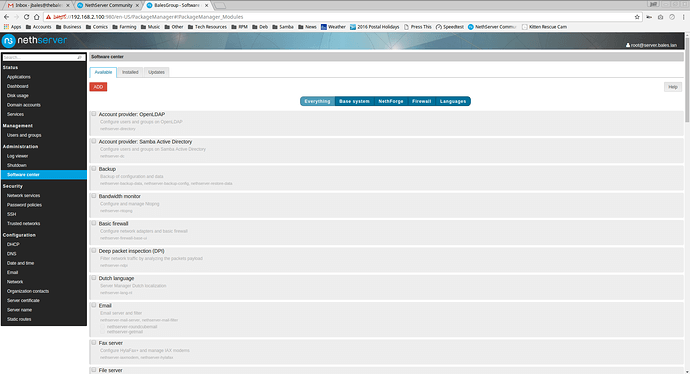 After re-install it back again, the website only spins. Nothing else. Win7 can 'see' the domain but won't join.