NethServer Version: 7.09.2009 with all updates
Module: RSpamd 3.0
Hello again,
I have a strange behavior of the RSpamd in a sense that it is resetting the learned hams and spams to activate the filter (400 spams and hams). The server is running more than a year, it has learned but from time to time it is kind of "forgetting" the learned.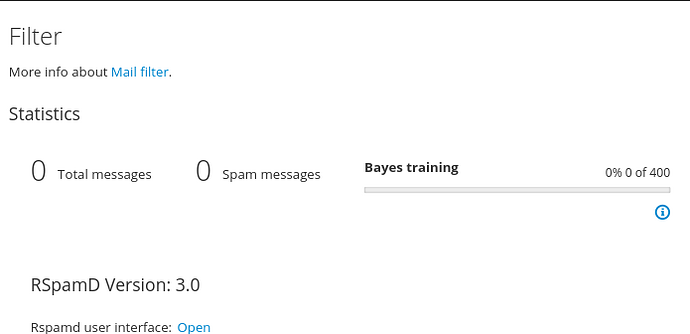 Then again if you go to the RSpamd web interface it says that it have the spams and hams


How to overcome this issue and have an active filter?