Hello,
I was playing with the Disk Usage to see how big is the e-smith layer?
( Is not a fixation

)
But the directory not appear in the disk usage…
There lot of things that not appear…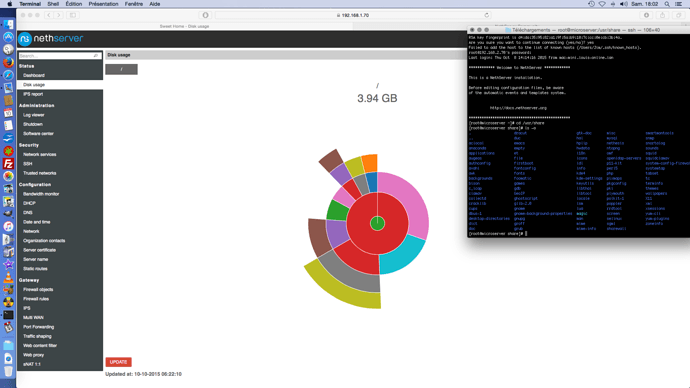 In the print screen: green is usr and red is share…
In the disk usage there's only 9 sub directories…
When in the command line, there's lot of more directories…
How the size is calculated? Is is correct?