NethServer Version: 7.5
Module: dhcp
I'm trying to achive this: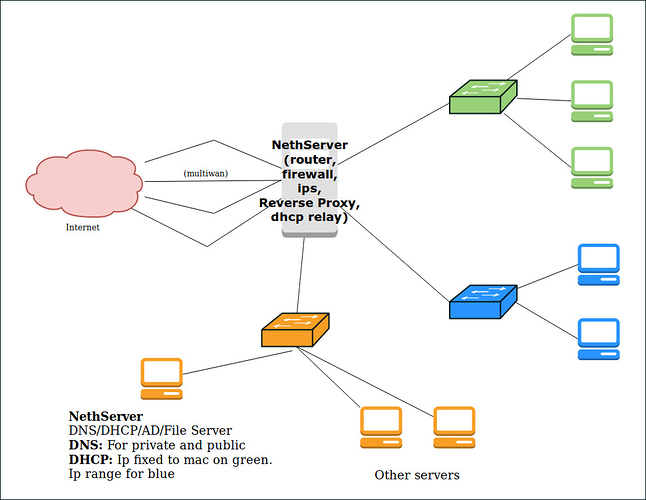 Dhcp server will grant ip for green and blue nets (not orange)
Is it a bad idea? Ns-dhcp does not seem to be able to grant ips to remote networks (the NS router server has dhcp-relay enabled: NS as dhcp relay agent).
(I currently have a debian running in this way, but I am evaluating changing it to NS)
Thanks for your help!