NethServer Version: 7.4.1708
Ok, I just planed to go "live" with NS-Server with a lot to ask, and than someone called me a lurker - sry for overreacting

!
I read a lot but even with that I'm no expert. I'd say noob!
this is my little plan - just to explain a little bit.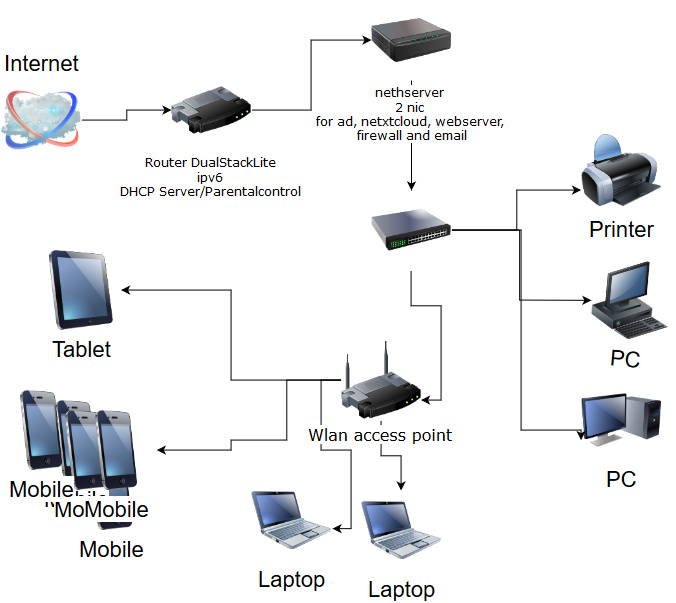 I just found this services - great!!!:
https://www.draw.io/
Yes, not much! So my first try was ok and everything worked fine, but now after changing ISP to IPv6 I'm in trouble. While installing I chose DHCP for first NIC of the ns-Server but I couldn't reach the dashboard. The IP while Installation was 192.168.188.31 but now it changed to 192.168.1.1. I reinstalled and chose static IP 192.168.188.31 but again changed to 192.168.1.1.
Info: with the IPV6 Address I can reach the ns-dashboard! This works not well because i can't save changes - always shows warning "Forbitten…"
What do i wrong - do i have to deactivate IPV6?
thx for all help
maddin