I imported an Outlook PST into Nethserver 7.8.2003.
However, instead of the INBOX ("Posteingang" in German) all Mails from Outlook are in a separate folder "Outlook-Datendatei" with a separate "Posteingang" und "Gesendet" folder.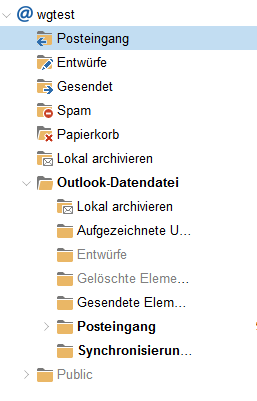 I cannot move or delete any of the folders under "Outlook-Datendatei".
How to move all the structure into the current folders and delete unneccessary folders?