Hi,
I would like to configure Nethserver for a lan network with 2 NICs: eth0 (192.168.2.253), for the lan (green) and eth1(10.1.50.1) for the internet (red).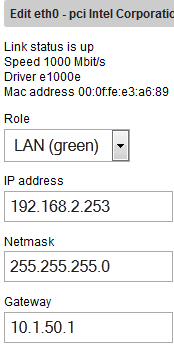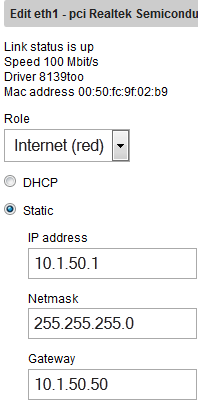 The clients receive their ips (reservation) and I want that my server can download the blacklist of Toulouse by cron (I'm french).
Also, I want that an unknown client, without reservation, obtain an ip (ok with the dhcp's range 192.168.2.1 to 192.168.2.78) but also that he can't go to the web. That's OK if I block the traffic to internet (red interface).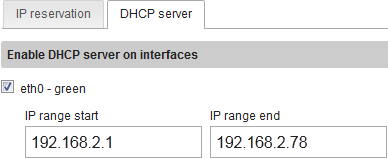 When I ping 8.8.8.8 or 10.1.50.50, from the server, I've this error: icmq_seq=1 Destination Host Unreachable. I come from Zentyal and I did not have this problem…
What must I add or change to allow the server to ping 8.8.8.8 or my dongle3G (10.1.50.50) whithout creating rules to accept any every where.

ping 10.1.50.50 is ok with this rules:

I joined some additionnal screenshots to show you my configuration.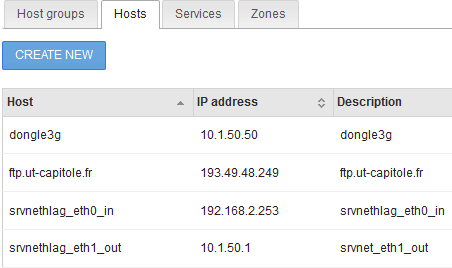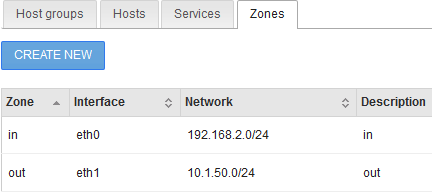 Thanks a lot