Hi,
I try to create a hostgroup for firewall rules.
First I added the hosts at the "Hosts"-Tab.
After that I switch to the "Host groups"-Tab and want to create a new Host Group like this: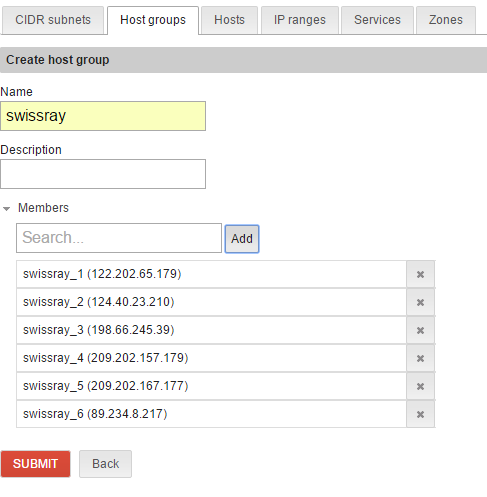 When I click on Submit, I see this: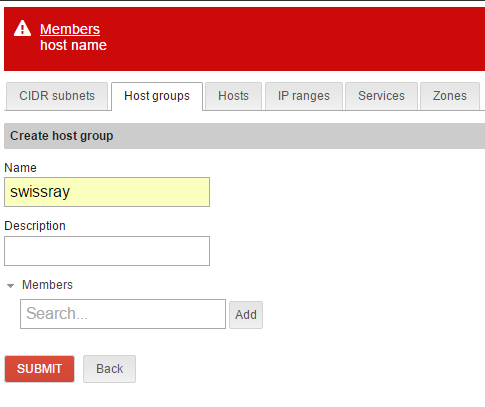 What the message wants me to do?