is coming…
Let's celebrate with a Christmas NERD pic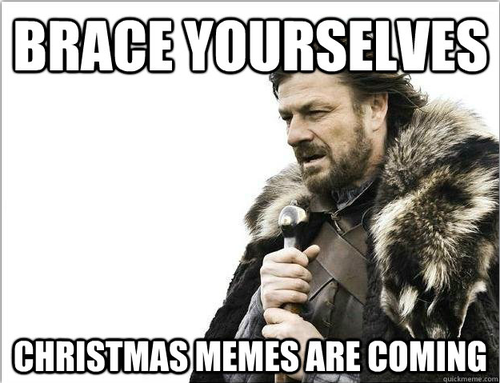 Happy christmas folks!

I was about to create a similar topic. And to all NethServians I wish you a merry x-mas and a very happy and fruitful 2018!




Oh crap. Meme abuser strikes again


Merry Christmas to all of you and your famalies, have nice days.
@flatspin The photo is absolutely cool

Merry Christmas, we are really a great community!
Also from my side a very happy X-Mas to everyone. wish u all a few nice and calmed days
It is an honor for me to be a part of this great family, and to all my brothers and sisters in the world I wish you a Merry Christmas and a prosperous new year, full of blessings and health.
Bless you all and all your families.
A big hug from Venezuela.
Merry Christmas, from the east side of Austria ! …

I send out a merry christmas to the whole NethServer tribe! Let us all have a good time!
Froehliche Weihnachten und alles gute im neuen Jahr! (hope I did that right)
Happy Christmas night

santa is coming…

Merry Christmas to one and all!
Merry Christmas from the stormy coast of North Germany for all the great peopels here in this community and also for everyone in the world.
Uwe
So… who's drinking' something to keep himself (herself) up?
Today was my EnergyDrink Day