NethServer Version: 7.6.1810 (final)
Module: Guacamole/mysqld
Hi Everyone,
I have the issue that guacamole stopped working.
THe webpage opens, but logging in it gives the error:
Unexpected Internal Error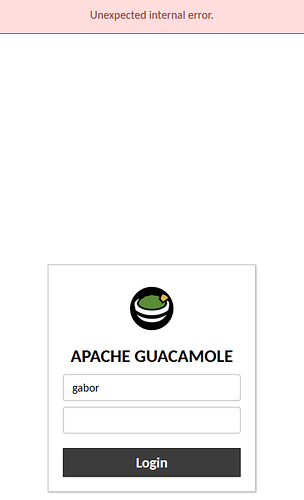 I checked the services, and "mysqld" is stopped.
Restarting the mysqld from the GUI does nothing.
Opened an SSH and ran "systemctl start mysqld mariadb" is seems to sayed started for a few minutes, and then stopps.
Everything else seems to work (SOGo, Nextcloud, Zoneminder, Websites…)
I don't know which logs to look at.
Any help appretiated.