Hi,
I recently updated Nethserver and now have an error in Freepbx. The Dashboard reports: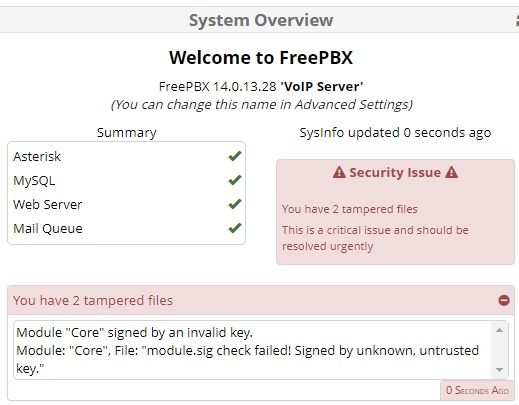 Module "Core" signed by an invalid key.
Module: "Core", File: "module.sig check failed! Signed by unknown, untrusted key."
I have tried:
fwconsole ma refreshsignatures
fwconsole chown
as recommended in other posts but this does not solve the problem.
Can anyone help?
Thanks
NethServer Version: 7.7.1908
Module: Freepbx