My network scheme


If i set httpd-admin (NethServer web interface) to "Access only from green networks", connection from 10.64.0.0 is work. If i set: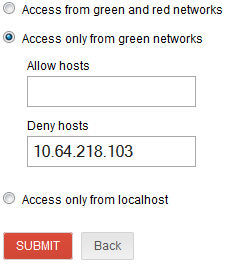 Connection from 10.64.218.103 works too.
And in shorewall's rules i see



Why 10.64.218.103 isn't blocked and refers to the NET and not to LOC.
Sorry for my english.