NethServer release 7.9.2009 (final)
**Module: Firewall
Hi,
is there a guide with examples for firewall rules on the internet?
I'm trying to connect to a machine behind the NS firewall that's connected via OpenVPN tunnel.
Any request will be discarded or denied.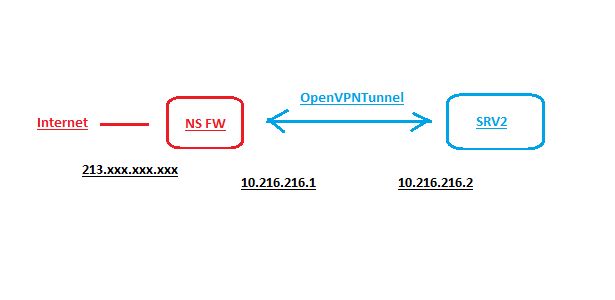 It's just for testing, but I can't get a connection.
Aug 25 08:27:17 cloud kernel: Shorewall:net2ovpn:DROP:IN=enp9s0 OUT=tunsuisse2tc MAC=a8:a1:59:32:19:f4:38:10:d5:ad:ec:94:08:00 SRC=31.10.xxx.xx DST=10.216.216.2
Merci
Nicky