While server is running wan-uplink-update event, you can't made change on Cockpit interface because is blocked.
Proposed solution
Since this event is performed always after you apply changes on firewall section, I suggest to remove fake-modal-backdrop-event like Terminal page. It's very annoying alert and slow down configurations.
Alternative solutions
Remove wan-uplink-update from showed events on Cockpit interface (but you can't know it's running).
Additional context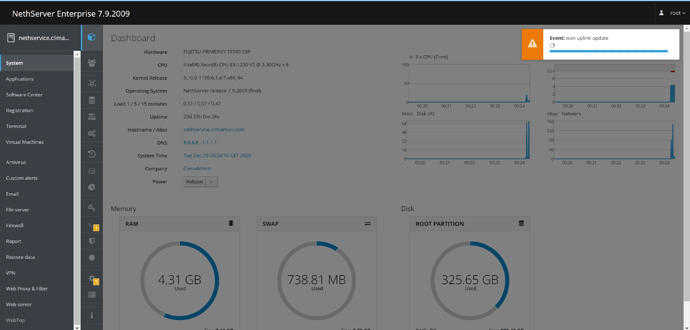 What do you think? @gsanchietti @DavidePrincipi