NethServer Version: 7.7.1908
Hello everyone. After a long time, I'm back with you.
I have a problem. When I try to import an SSL Certificate, I get this error:
Validation failed: RSA or EC private key (PEM encoding)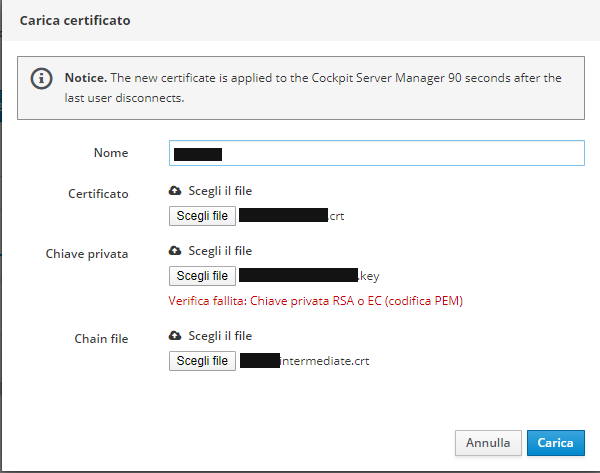 I took the private key from a server that I want to replace with a Nethserver. It could have a passphrase. The CRS is emitted from a trusted authority (bought online)
Can someone of you help me to understand better what could be the problem?
Thank you for your help.