Good morning Alessio. Send you this error in my last update. I clear yum cache and error continue.
Thanks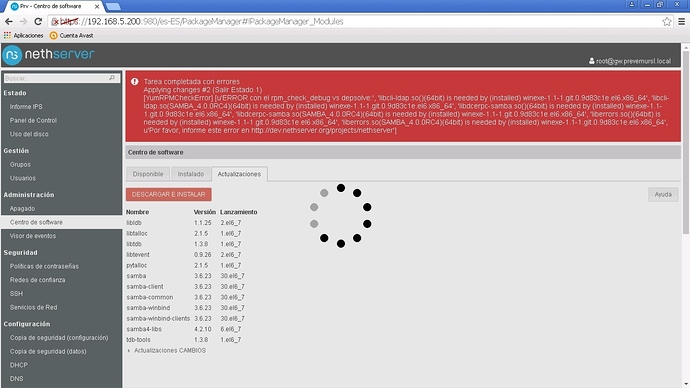 This is a security update.
You must remove wine to complete the install.
I type in SSH root:
$ sudo yum remove wine
$ sudo yum erase wine
but dont find result
Sorry I'm a noob
Why do you have installed wine? Please show this output:
rpm -qa | grep wine
Please, as it could be related (@giacomo, can you confirm it?), follow this post:

I confirm it's a problem of packaged for adagios Adagios: winexe is built against samba 4 libraries and it's not compatible with the update. We will keep you posted.