Hi,
as per title, I experience an issue with ejabberd and nextcloud xmmp clients (domain.com is an example). Latest nethserver-ejabberd and latest NC15.
When setting the BOSH URL in nextcloud I get: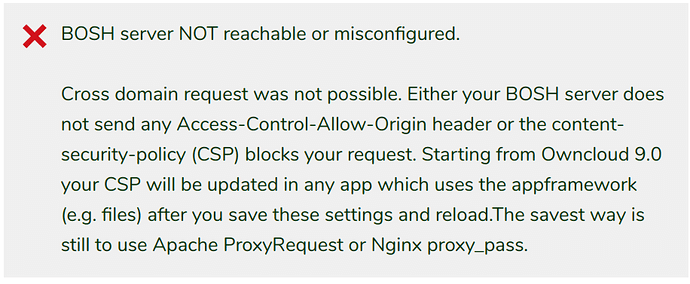 I can see the webpage https://domain.com/http-bind, and the bosch module is enabled in the ejabberd config file.
Any hints would be appreciated.
TIA
ps. I understand a little bit better what is going on. Nextcloud and ejabberd are on the same server, BUT Nextcloud is on a subdomain (sub.domain.com) whilst ejabberd runs on the main domain (domain.com)