Hello,
the old FritzBox 7490, died by overheating, is replaced by a Draytek Vigor 165.
Currently I run the FritzBox with DHCP at the red interface, my Gigaset GoBox I run directly at the FritzBox.
That had the advantage if I did something on NS the phone worked

Since the Vigor 165 is used as a modem, I ask myself what would be better?
Integration as a modem or again as a router and the NS is in the DMZ.
To illustrate it, I've shown the two ways graphically.
old Configuration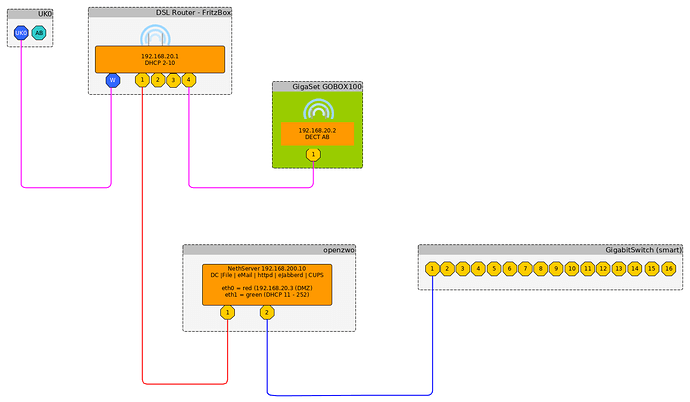 new VDSL Modem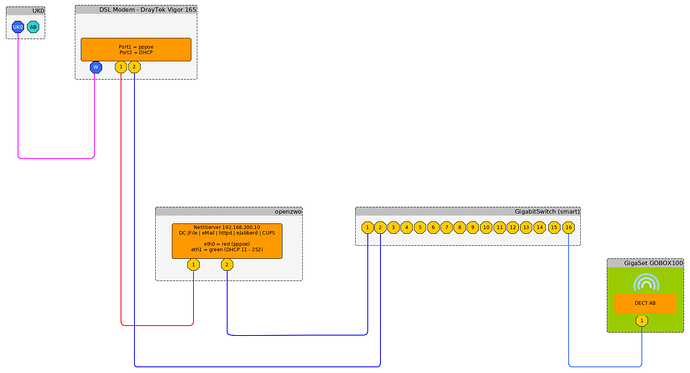 new Router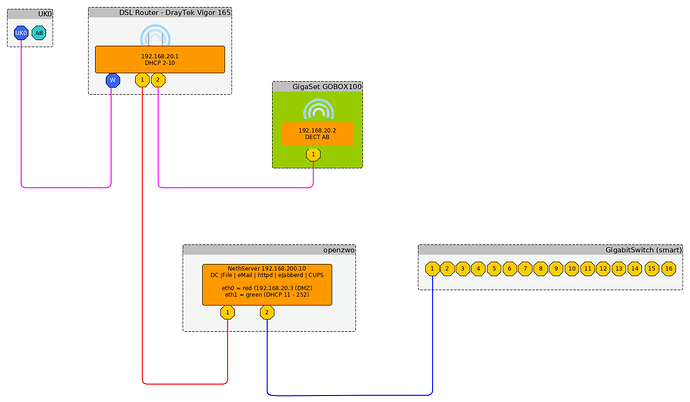 Greetings
Gerald